A Paycode© transaction is the one which does not requires the transaction initiator to use a Physical card when he/she wants to pay for goods and/or services at a merchant shop. However, in order to make payment at the merchant shop, a Token must be generated. The subsequent sections show the message structure for Token generation.
Registering on Developer Console
Navigate to Developer Console on https://developer.interswitchng.com
Click on New App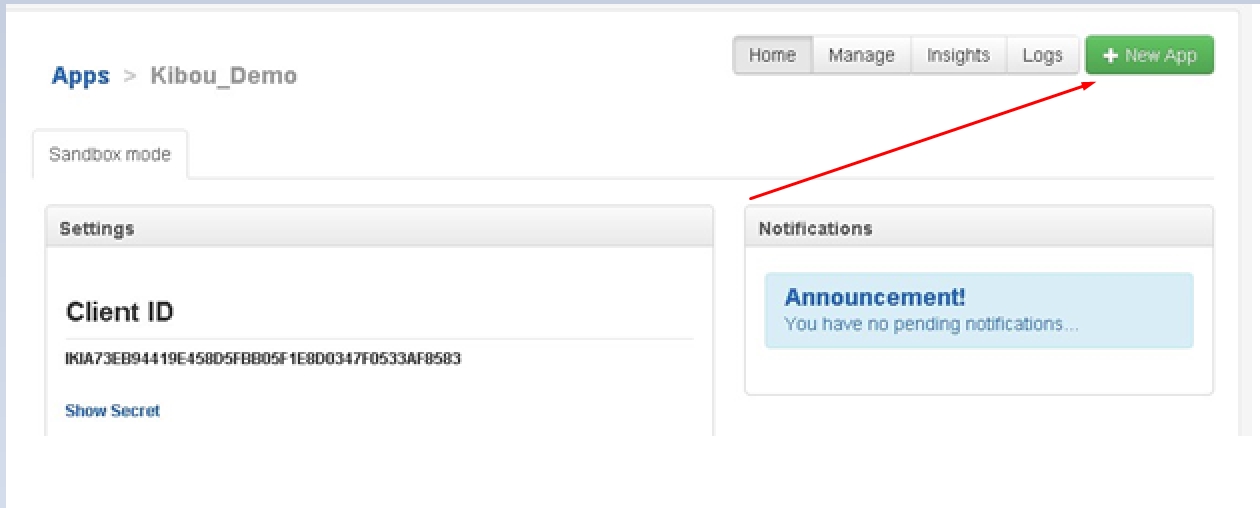 Click on Rest/Soap

Fill in details for the new app and click on submit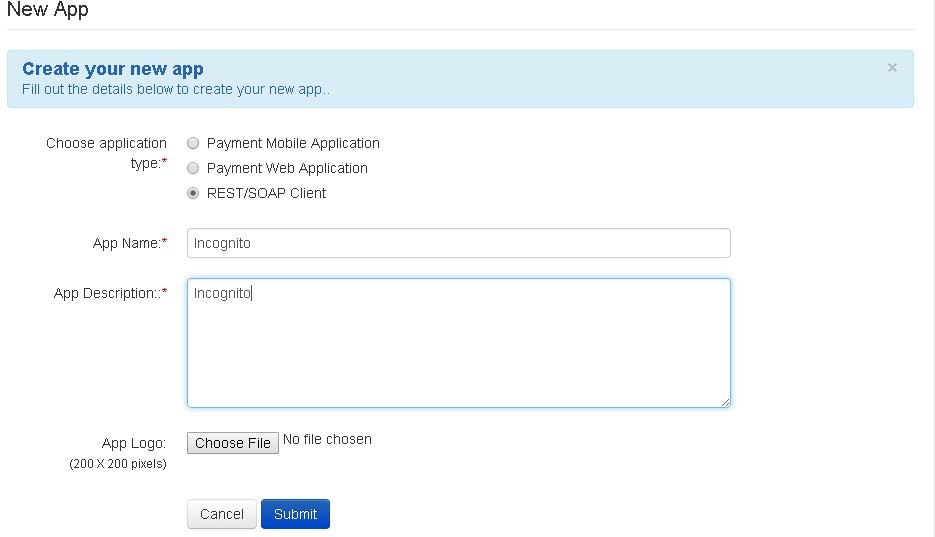 Click on Manage on the newly created app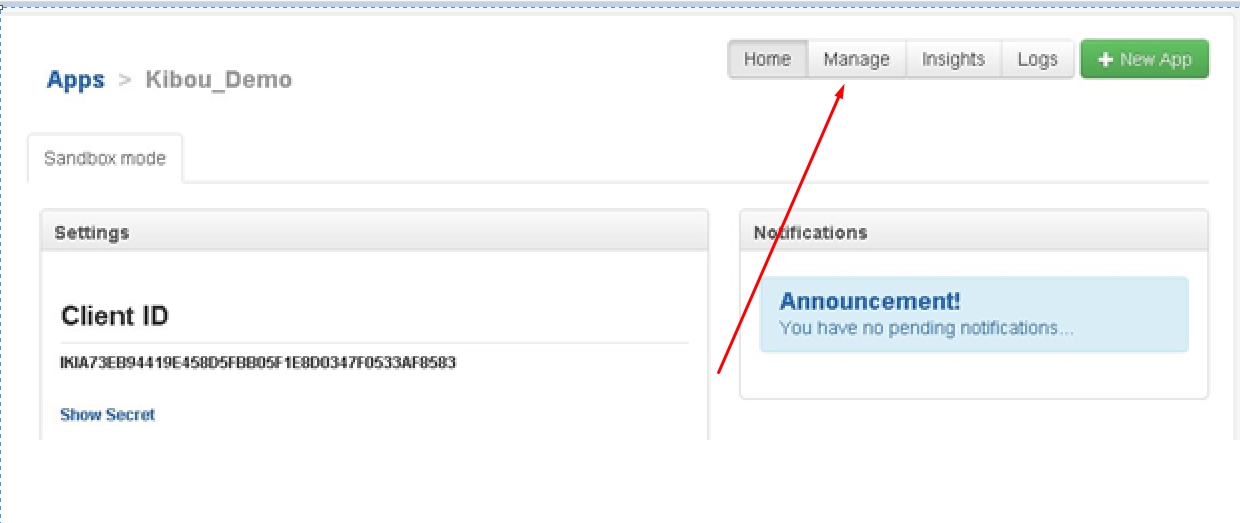 Navigate to the services and turn on Paycode API.