1.1. Login with credentials provided.
1.2. Click on User management >> SVA User Management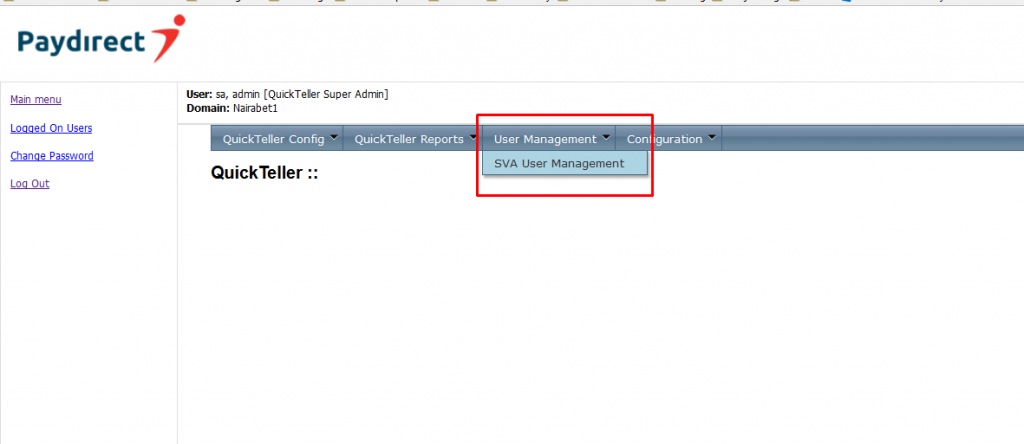 1.3. Click on Add User, provide details as displayed, and click on Save.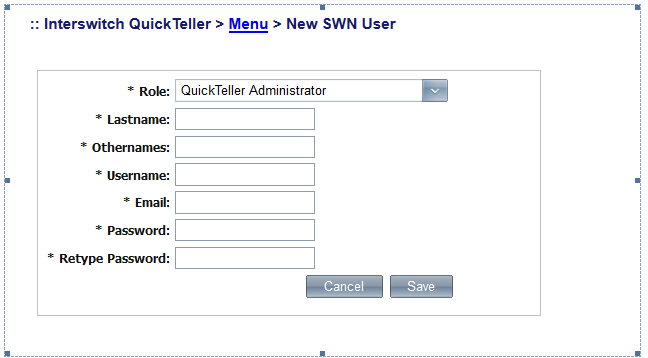 NB:
Admin created is responsible for adding the virtual card to your profile.
For live we would require an Autopay Card (virtual debit card) that would be configured on our platform and used for processing your transactions.